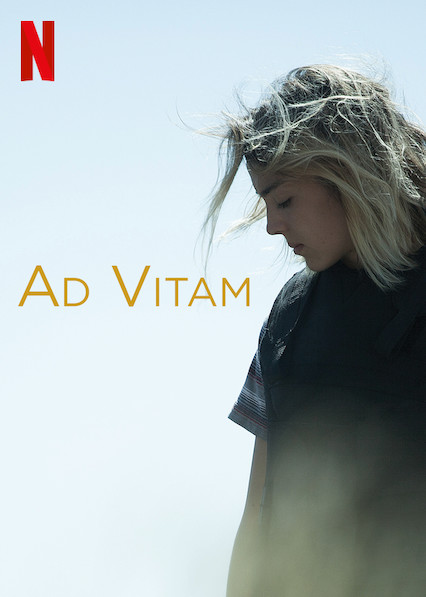 Humankind now regenerates – using stem-cells to renew and refresh the body – to the extent no one dies anymore. The oldest human on the planet is 169 and she looks no more than 30yrsold! Of course, if no one dies anymore, population control becomes a serious problem. Truly young people just can't get space to live in. They are disenfranchised by those older than them… and then the waves of suicide begin: hopeless young people, guilty old people, the religious, and so on.
Our protagonist is a grizzled cop (he doesn't regenerate enough because it gives him headaches) aged 119yrsold. He's been a copy for 100 years – ennui and disillusionment don't even begin to cover it. When 7 young people turn up dead on a beach, he's tasked with uncovering a particularly sinister suicidal cult known as Saul. He uses a cult survivor to try and get inside the group based at The Church of Glorification – and outfit that is anti-regeneration and believes in natural ageing and death.
Ad Vitam is actually a French series with subtitles, but you the show is so immersive that you won't even notice the subtitles. It's compelling, fascinating in an awful way, and disturbingly credible. Because of that – there are content warnings on the show. I love the show – the ideas are well articulated, philosophically coherent, and entirely accessible. Being French, the whole thing is stylish, ubercool and… sexy in a typically Gallic way.
A couple of nice points. Living so long, people get very bored of their jobs and 'retrain' every ten years or so… but not our cop friend. Living so long and always being young, people can have kids no matter their age… but having kids is kinda selfish… and society is about to vote to have a ban on having children!!! What sort of world would it be if we were all immortal but there were no kids? People don't really understand what death means in an everyday way anymore. So, our cop has to explain to a mother that her daughter has committed suicide, but the mother simply can't comprehend what it means.
If you like intelligent, moving scifi, then Ad Vitam is for you. It gets 8.5 out of 10 from me. You can find it on Netflix. And it's FAR BETTER THAN BRAD PITT'S TERRIBLE MOVIE Ad Astra. Go Ad Vitam!