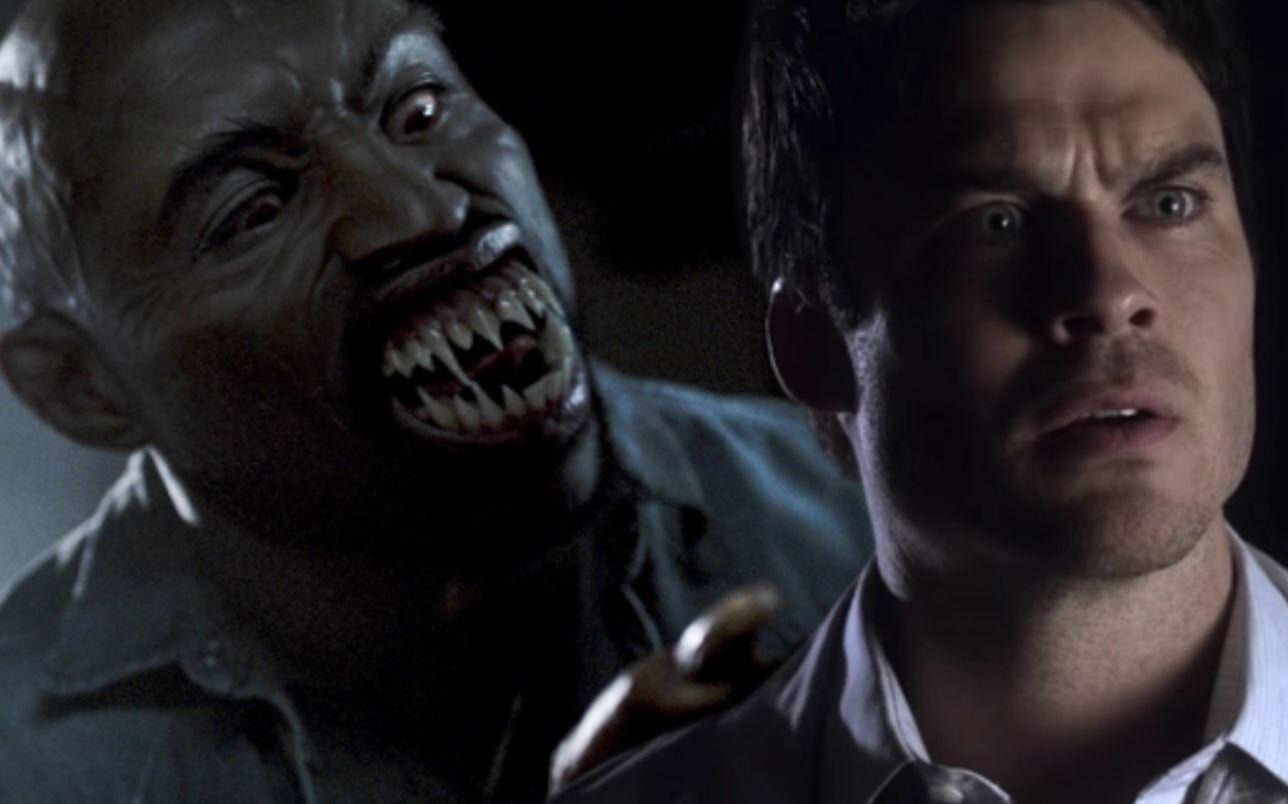 What with global warming, climate change and everything, the glaciers are melting… and ancient pathogens are being released! Dr Luther Swann and his best buddy Michael Fayne go to a research station in the Antarctic (or the Arctic) to find out why contact with the staff has been lost. All they find is a load of blood and a strange biomass sample… the seal on which is broken! Yikes. The pathogenic virus is loose!
The pathogen triggers the 'junk DNA' in certain people, turning them into an ancient race of monstrous semi-humans who drink blood (so you can work out what the 'V' in 'V Wars' stands for). Then all hell breaks loose (as it usually does).
This show hit Netflix in December 2019. It has a nice tempo, a decent lead actor in Ian Somerhalder (a star of both Lost and The Vampire Diaries, no less) and enough unexpected twists and turns to keep us engaged. The dialogue is often throwaway stuff, but the intelligence of the 'mystery' at the heart of the plot largely works.
The show is also interestingly cross-genre. There's the medical emergency 'epidemic' style narrative, a serial-killer detective narrative, a buddy movie narrative, a straight monster movie narrative and the inevitable family drama narrative. They interweave so the whole is greater than the sum of the parts… and it means that when we're bored with one sub-plot, we don't have to wait too long till we swap to another one. But what really works is the escalating sense of panic as the virus spreads further and further, and faster and faster, beyond the point of possible containment.
I suspect this show won't be to all tastes. There's a surprising and total lack of a supernatural or religious narrative from the start. The absence is a tad jarring… and this all feels more like a zombie series than a blood-sucker series. But there's also something 'fresh' to its style too… fresh like the kills and the blood spatter. I'm enjoying it a good deal! 7 out of 10. Amen.