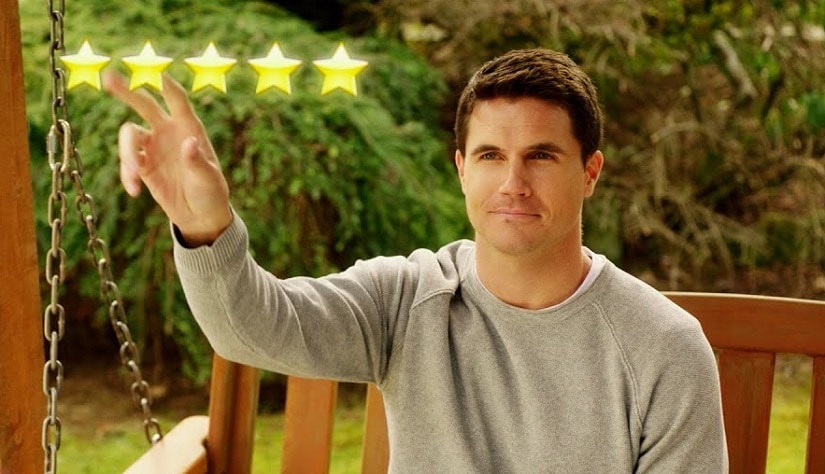 Fans of The Good Place and the Matt Damon movie Downsizing will love Upload. It's got some lovely near-future ideas in it, intelligently balancing the potential positives with the satirically dystopian, and serves up ten tightly-plotted half-hour episodes. I know people who watched all ten episodes back-to-back!
An app developer called Nathan (played by Robbie Amell) is in a driverless car accident and dying. Fortunately, his rich girlfriend is on hand to offer him a digital afterlife – if he'll just sign here so his consciousness can be uploaded. Against his better judgement, he wakes up to find himself in the hotel of Lake View – a sort of eternal hotel full of awful people. He realises that the afterlife is effectively a prison. But how can he escape the machine? Is there a way to be downloaded back into a living body? And why does he have particular gaps in his memory.
He finds there are precious few 'people' he can trust. He has a 'handler' who seems nice, although she's employed by the owners of the Lake View app/digital platform. He's monitored at all times. And everything seems 'loaded' against him.
Sounds dark, right? Actually, it's very funny and bitter sweet. They've got the tone and sense of wonder spot on. Amazon Prime, you're really leaving Netflix for dead at the mo. During lockdown, the big stuff I've been watching has been the Bosch new series, all the series of Elementary and now Upload. I've not switched on Netflix in ages. Upload is a 9.9/10 for me.