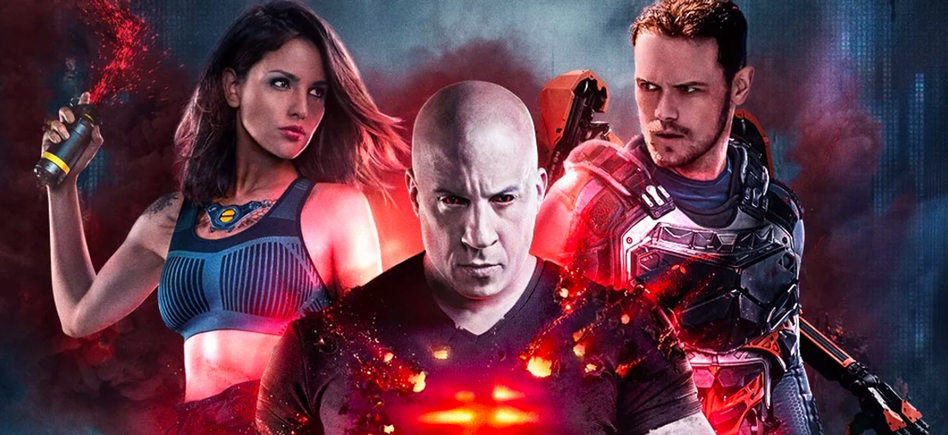 Based on the Valiant comic book, the sci-fi movie Bloodshot is an updated Universal Soldier, which of course is an updated Frankenstein story, which is of course an updated Pinocchio story, which of course is an updated Satan-rebelling-against-God-as-maker story. But Frankenstein is the Ur science fiction story that seems most conspicuous here. Vin Diesel plays the animated corpse – and he's quite convincing as a corpse. All the actors around him have to work particularly hard to keep him animated, as it happens. The fact that he's incapable of any inflection or intonation in his voice does make you wonder if he's even capable of any emotion (or thought) behind those tiny eyes of his. The mad scientist of the piece is played by Guy Pearce, who really doesn't have much to work with.
Now, you may say that I should have expected the film to be pretty pants, given that it's a Vin Diesel vehicle. But I'd have to come back with Pitch Black and the Chronicles of Riddick – both decent sci-fis with the big guy in the lead role. Bloodshot's all a bit of a shame, really, because some of the early plot twists are quite decent, and the action sequences are visually impressive (although without any genuine jeopardy). Were it not for VD, it could all have been that bit better.
Plot? There is one of a sort. A dead soldier is resurrected by a scientist and used as a self-repairing (nanobots/nanites) killing machine. The machine is driven by a desire for revenge based on false memories. But the machine then becomes properly self-aware and wants to break free of its murderous programming! There's one decent scene between monster and maker, where the maker nearly convinces the monster that having clear orders, purpose and direction in 'life' is far better than being entirely free. VD grunts and groans his way through it all, failing to grasp the more complex philosophical implications of it all, and then kills everyone and everything. The end.
Is there any point watching it at all? Should you save yourself 1hr40mins? Well, fans of Eiza Gonzalez will find the movie pleasant viewing, so there is that. Otherwise, it scores 5 out of 10 from me.