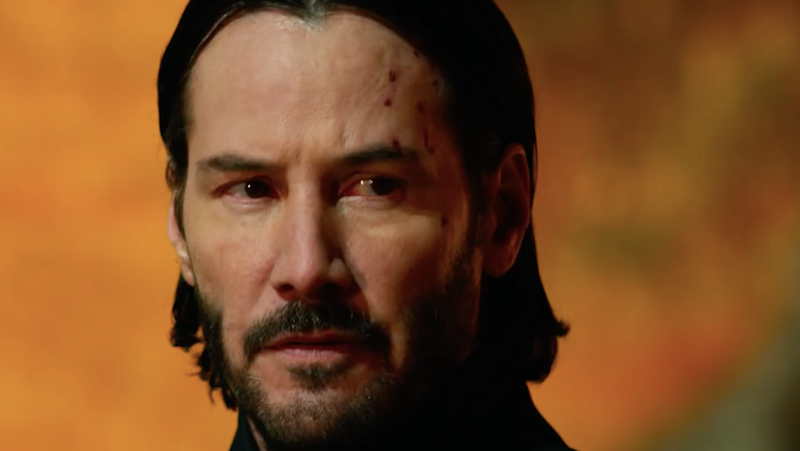 The John Wick movies have quite rightly earned a cult status. The fresh fighting style that's used (I heard Keanu describe it as being based on 'gun katas'), the cool Matrix stylings and intertextuality, the simple righteous revenge plots, the intriguing underworld and global hierarchy of assassins, the lack of fear when it comes to the body-count, and Keanu's inimitable style of acting… all combine to give us a compelling, adrenaline-fuelled and screamingly addictive ride. And it's a welcome ride that really has resurrected Keanu's career, to boot!
The first movie in the sequence opened without much media fanfare but quietly grew in audience and fame. Now, with John Wick: Chapter 3 – Parabellum, we have a movie that has taken more at the box office in its opening weekend than the first film did in its entire run. Added to that the fourth movie is already confirmed and a TV show spin-off called The Continental (named after the uber-cool, steampunk assassins' hotel) is also being produced. Oo, and if you want my guess, the gun-toting Halle Berry character from the third film (along with her trained killer dogs) will also get a spin-off!
Regular readers of this site will know that this often grumpy reviewer was a massive fan of John Wick 1 & 2. So what did this often grumpy reviewer make of John Wick: Chapter 3 – Parabellum? Well, indulge my grumpiness here, if you will. The title of the film itself is something of an indicator that the simple innocence of the first two movies has somewhat been lost. Things have become somewhat overloaded with new and contrived expectations. (For reference, Parabellum means 'Prepare for war!')
You see, the first two movies were based on simple revenge plots. In the first movie, John's dog is killed by mafia types (and the dog was a gift from his wife before she died!) and his car is stolen. The mafia types have failed to realise that John is a notorious retired assassin… whom they have just brought out of retirement! Gulp! We cheer as the aggrieved and grieving John sets out for revenge upon the entire mafia. We are properly engaged, meaning that the action is emotionally compelling, no matter that it is overblown and not credible. It works morally and symbolically. The second movie is very similar… and that's just fine indeed.
Yet the third film departs from the plot premise of the first two. It's simply John on the run from all the other assassins because he has broken the rules of the assassins' hotel/world. Hmm. Morally, we don't feel much for John concerning this… after all, he's a cold-blooded assassin himself. When we don't care, the umpteen fight scenes become tedious rather than compelling. The refrain of the movie is 'There are always consequences!' but that is just a tautologous nonsense statement about the cause and effect nature of the world and basic physics, surely. The film struggles and strains to give itself depth… where before it naturally had it with simple elegance and without effort. Chapter 3 is by turns a dull and painful struggle to watch. Even the baddies in this third part aren't properly bad. We have the Adjudicator character and her hired samurai, but they are simple functionaries, simply doing their jobs… and not actually evil for the fascinating sake of it. So we can't even root for John based on his being more morally attractive than who he's up against.
Look, true fans might be able to see past the inadequacies of the third film anyway, and I note the film has good scores from IMDB and Rotten Tomatoes, so maybe I/we shouldn't talk too much more about it. Certainly, the third film does offer some new ideas and some extra world-building. And it's setting up one helluva war for the fourth film! So let's just say John Wick 3 is the equivalent of The Matrix 3, and leave it at that. I, for one, and no doubt one of many others, fully intend to watch the fourth movie and all future spin-offs – and maybe that's the only real test of things! Onwards to war!