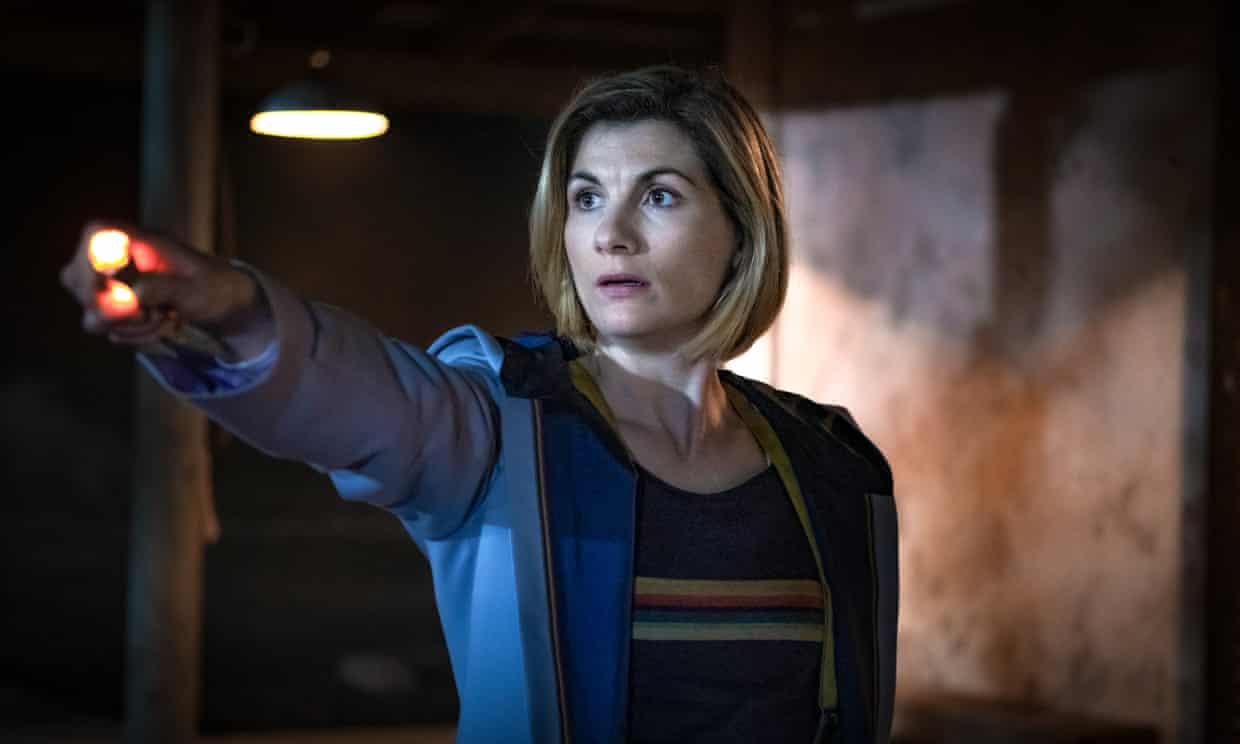 So, series 12 of Doctor Who started with the double-header Spyfall. The name of the two-parter is a reference to the Bond movie Skyfall. It's a weak pun… and ends up describing what is ultimately a fairly weak start to the overall series. It's such a shame, because the first part had such promise too! We have Stephen Fry, Lenny Henry (as a convincingly evil and straight-faced Zuckerberg type character), a bunch of white-light baddies called the Kasavin (from beyond our universe) and Sacha Dhawan wonderfully playing an old nemesis of the Doctor (very good acting). Chuck in some Bond-type science fiction technology and a few twists and turns, and it was all sizing up to be an utter triumph.
Yet the second episode was pretty nonsensical, sadly. Quite unnecessarily, even more was thrown into the plot – Charles Babbage, Ada Lovelace, Nazis, Gallifrey (honest!) and… other stuff that flashed by without any true explanation. It was a case of 'more is definitely less'. There were action scenes that didn't move the plot along, and which had no genuine consequence or jeopardy. So what's the flaming point to watching them?People are getting miniaturised (and killed), and the Doctor (quite-out-of-character) simply doesn't have time to care about murders. It left me numb too. Then we'll get a talking-heads scene in which the characters are trying to make sense of what the hell's going on. There are umpteen reveal moments that leave us none the wiser. And we wait for things to coalesce into something meaningful. And we wait. And we scratch our heads and wonder if we've missed something important, or dropped off at some important moment, or drunk too much wine. Maybe we've missed a crucial clue. But the final explanation of what is going on (after two whole episodes) was unguessable anyway, so the clues weren't actually clues. And the big showdown finale… when the baddies flick the switch… is a complete and utter anti-climax. Computer says no. WTF?! One of the fundamental rules of writing good drama is that we must not deny the audience any of the 'riches' that they've been promised – if we have described a terrible threat, we must not simply abort the threat before the bad thing happens!
I watched episode 2 through a second time… and it was no more coherent on second viewing either. Jodie Whittaker was as brilliant as ever, as was Bradley Walsh. Honestly, they deserve better scripts. Still, there was so much thrown in that there were tantalising promises of what's to come in the other eight episodes. They'd better not deny us those riches!