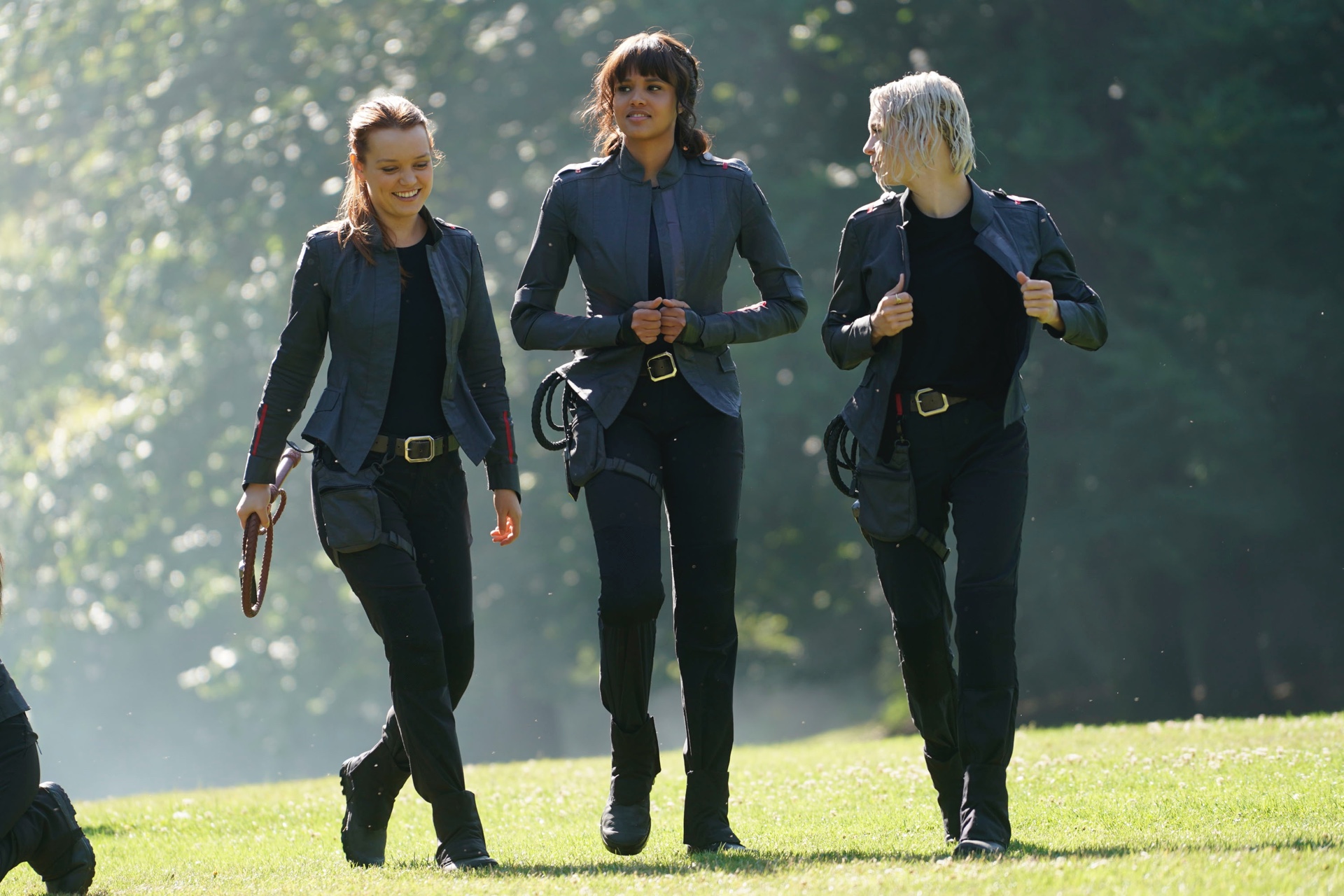 In a contemporary USA, when a young person shows signs of magical ability, they're whisked off to a military academy where they are trained as frontline troops for the Witchcraft Army. The first season of Motherland: Fort Salem is set in a female-dominated society (really!), due to the persecution of witches having ended three hundred years previously, on the back of the Salem witch trials when an agreement known as the Salem Accord was ratified by human and witch kind. (In addition, the world finds itself at odds with a terrorist organization known as the Spree, a group against the military conscription of witches.)
This brave YA series shows how the institution of society both entraps and sacrifices young people as much as it gives them any sort of guidance and discipline. Indeed, the fresh-faced head witch is over three hundred years old only because new conscripts magically sacrifice their youth to her!
At the same time, the series empowers females – allowing them more sexual licence than males and complete ownership of their own bodies. The series is never voyeuristic, however: it is body positive and the female cast comes in all shapes and sizes, all equally celebrated (give or take).
The series isn't perfect, of course, as some of the plotting and continuity is a touch ropey. But the actors involved manage to carry things off, and the characterisation and world-building are compelling. I enjoyed a lot! So I'm gonna score it a slightly generous 8 out of 10 (cos it has chops and I'm up for series 2).
Oo, and if you like narratives about witches, check out The Book of Witches too!