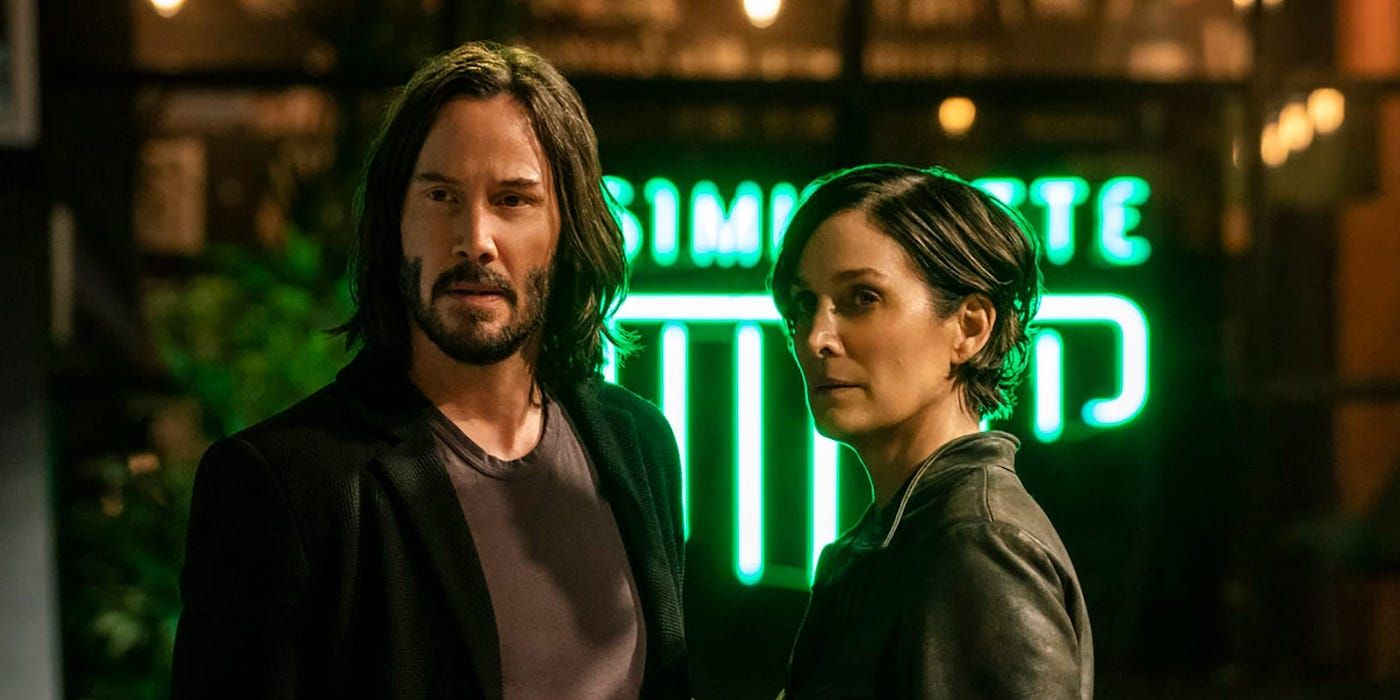 Well, to answer the question… you know when – with your xmas lunch – you've had three large roast potatoes (the first three movies) and you know you reeeally shouldn't have a fourth? You want it cos it tastes so good, but your stomach already hurts. And so you have it anyway. Then you've reeeally had enough! Well, The Matrix Resurrections is just like that extra spud. The tension between desire and fear is actually a theme of this latest movie, too.
Should they have made that fourth one? And should I have consumed it so eagerly? Hard to say. Someone get me an Alka-Seltzer.
Keanu still can't act. But that was never the point, and it was never really that big a deal, so quit whining already. And, yes, there is an abundance of plot-holes (rabbit-holes would be a more appropriate term, given the White Rabbit theme of this latest offering). And we know that Keanu's comedic timing is always off, and that he can't deliver well written dialogue even if Carrie-Anne Moss is managing to get the wooden stage-set emoting more than him. BUT IT'S THE MATRIX! The visuals and high(ish) concepts are what it's all about.
This new movie does offer some new scenarios, and the machines have had the sort of upgrade even Denis Villeneuve might nod at approvingly. The first 40mins, set in our fake real-world, actually resonate quite well (with the sense of social distancing, isolation and modern working-ennui), even if we do then keep jumping between worlds too frequently for it to be anything but annoying. It's just a bit pell-mell really, with too many characters squeezed in, and one too many fight scenes. Yet the larger themes and meditations just about see us through.
Neo starts as Thomas Anderson, the famous creator of a game called The Matrix. Sadly, he had a mental breakdown and started to think of the fiction of The Matrix as real! Fortunately, he has an analyst who helps him realise The Matrix is just a delusional fiction. Phew. The end.
It scores 6.5 out of 10 from me!